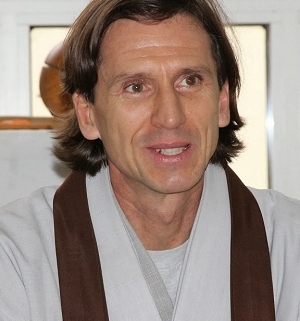 Zen workshop for the curious
How does Zen actually work?
Does meditation really work?
Can you learn this?
And what about taking off? 😉
For all those who want to start with Zen or just want to try it out, we 
are organizing a Zen workshop for beginners and advanced curious people 
in the Berlin Zen Center on Sunday, June 9, 2019.
The workshop will be led by Zen Master Ji Kwang.
The event lasts from 9:00 to about 17:00. The participants learn our 
most important meditation techniques through their own actions and get 
the opportunity to exchange their sensations with us.
A detailed schedule can be found here (in German only).
The participation fee is 30 €.
Registration is requested no later than Friday, May 31, at 
berlin@kwanumzen.de. If you have a longer journey, talk to us about a 
place to stay.
Participants should wear comfortable clothing in muted colors that 
allows for physical exercise and prolonged sitting.
This event is for beginners. Therefore, we are happy if you pass on the 
invitation to friends and acquaintances.